The Madjax Story
We have a long heritage of pride in creating the best aftermarket golf cart parts and accessories, allowing you to personalize your golf cart, customize it for your needs, and upgrade it to meet your standards for comfort and luxury.
The next evolution was for us to provide a full golf cart solution – to take all of those upgraded parts and accessories that put us on the map, and provide them in one golf cart from the get go.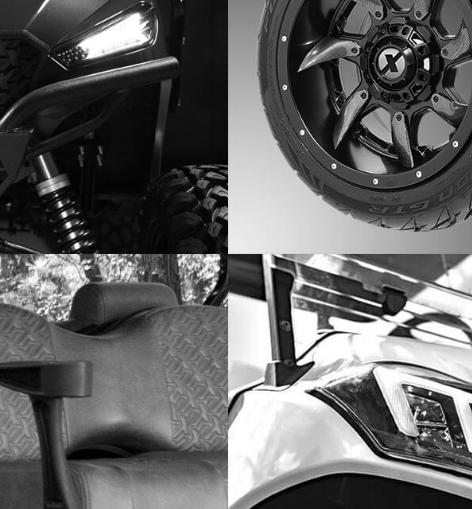 INTRODUCING THE

The MadJax XSeries provides the most comfortable ride on the market. Your family will love piling in and riding to get ice cream, visit friends, and create those special memories that life is all about.

With an industry-leading 3-year warranty and in-stock replacement parts and accessories, the MadJax XSeries provides you with ease and peace of mind for the long run.
Exclusive Storm Design
• Unique front cowl & rocker panels with a large fascia and grille.
• Solid one-piece frame with axle mounts welded directly to the frame.
• Flush-mounted front and rear LED lights with a sleek black housing and clear lens cover.
•High and Low beams plus accent running lights.
• Stylish details and an automotive-style body, available in 6 colors.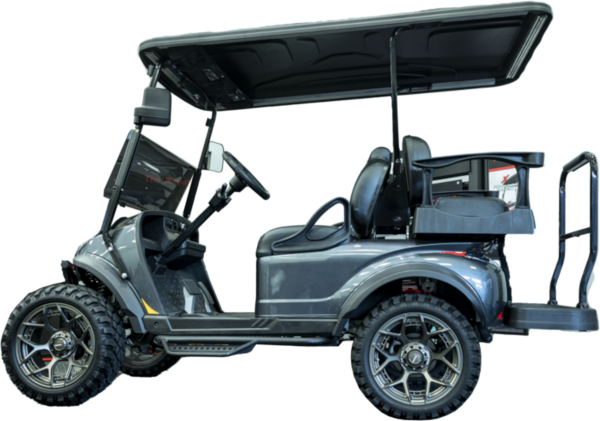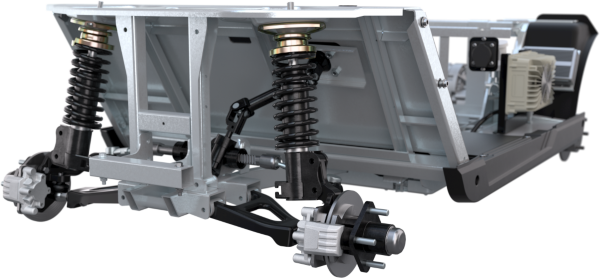 Independent Front Suspension & Rear Springs with Hydraulic Shocks
• Provides a high-end, luxury ride quality
• Dampened vibration for a smoother ride
• Easier vehicle maneuverability
4-Wheel Hydraulic Disc Braking System
• Increased stopping power
• Smooth operation
• Strong performance in a variety of road conditions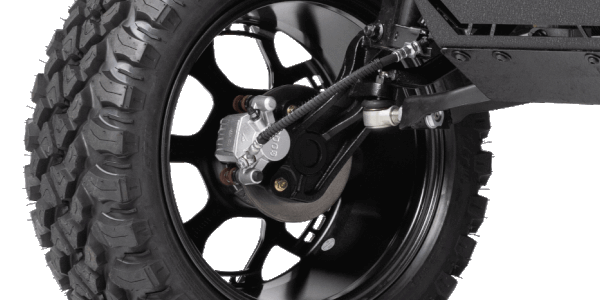 Reliance 5kW Brushless AC Motor
• No maintenance & longer life span
• Longer range & run times
• Maximized torque, enabling efficient and energy-saving driving
400A Reliance Control System
• Provides high output, which means it can deliver more power to the motor
• Faster acceleration and better overall performance
High Capacity Voltage Reducer
• Allows you to power multiple additional accessories, including USB ports, extra lights, speakers & more
Onboard Charger
• Allows you to charge by plugging the golf cart in directly, vs. needing a separate bulky charger
• Energy-efficient, high output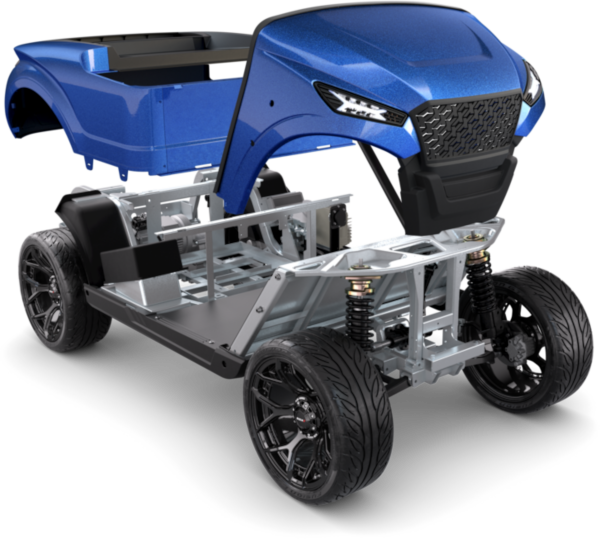 FEATURES & AVAILABLE SELECTIONS
Offering a wide variety of wheels and tires to fit your lifestyle.
12", 14", or 15" Large selection of Street and All-Terrain Tires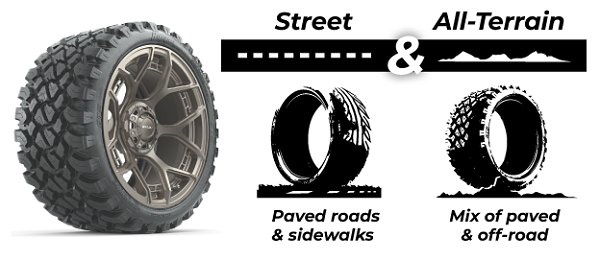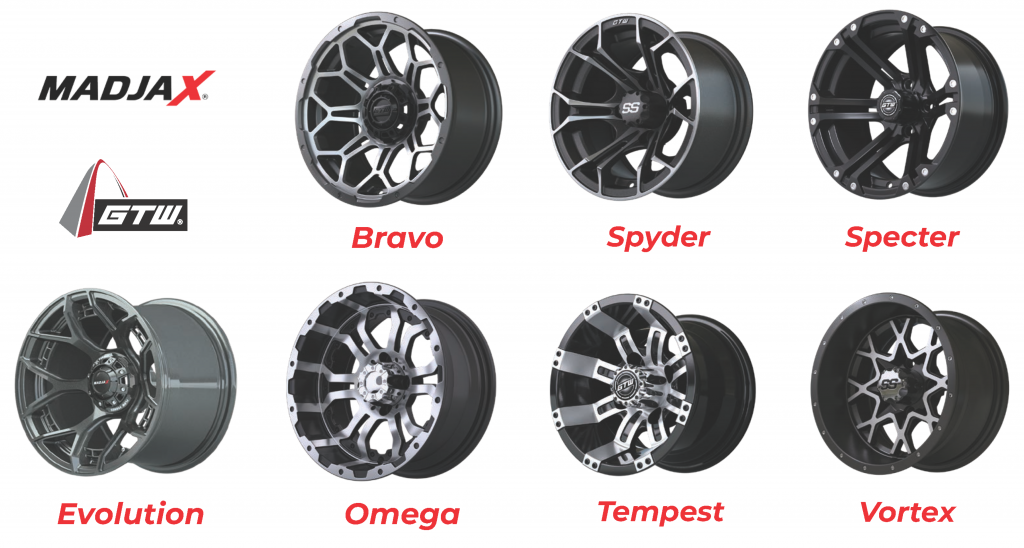 .
Available Premium Seating
• Plush, Bolstered Seats
• Made with premium materials for superior comfort

Featuring MadJax Colorado Series, RedDot Suede Premium & RedDot Vinyl Premium Seats.

Industry Leading 3 Year Warranty
Outstanding Customer Support
• US-based customer service team with extensive product knowledge.
•Our team provides a level of customer support like no other.
Industry Best Warranty Coverage
• Our 3-year limited warranty provides peace of mind and no headaches down the road.
Parts & Accessories Made Simple
•Fully stocked service, replacement parts, and accessories are available right at your dealer.