About MadJax
MadJax has been a pioneer in the golf car industry since its establishment in 2009. Our brand is known for innovation, quality, and value, which has helped us gain recognition and grow our Georgia-based workforce from just two to over forty employees in six years.
We strive to become the first retail-centric brand in the golf car industry and have been working hard to achieve our goal. Our products have received excellent reviews, and we continue to improve our offerings to meet the changing needs of our customers.
At MadJax, we're passionate about delivering the best quality products and services to our clients. Our dedication to providing an exceptional customer experience has earned us a reputation as one of the industry's leading brands.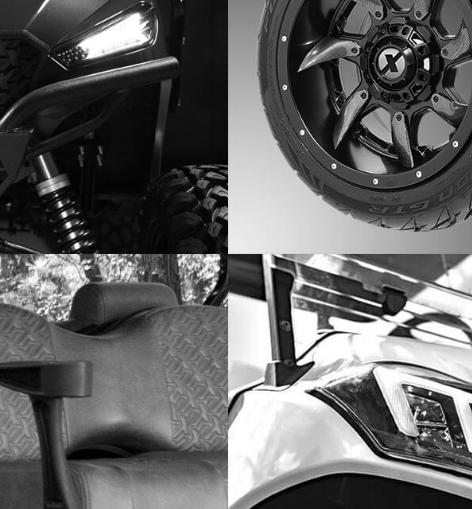 High Quality Products at and Exceptional Value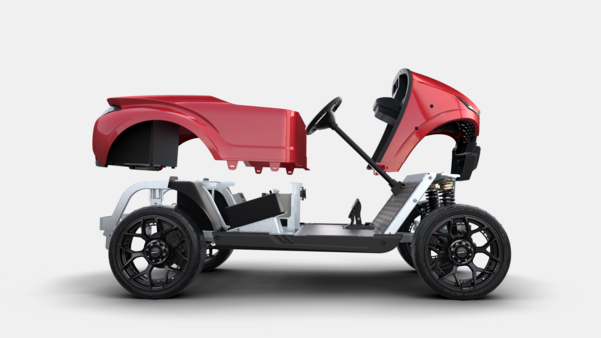 At MadJax, we're committed to providing high-quality products that offer exceptional value to our customers. We believe that every product we develop should enhance the customer's experience, and we conduct rigorous testing to ensure that each item meets our strict quality standards. Our philosophy is to only produce items that we believe will make a significant impact, and we're proud of our reputation for delivering products that are both innovative and valuable. With our focus on quality and value, we ensure that every product in our range is in perfect alignment with our core principles.
Reputation is Everything
At MadJax, we take pride in our rock-solid reputation for standing behind every product we sell. Most of our products come with a full year's warranty from the date of purchase, providing our customers with peace of mind and ensuring that they can rely on the quality of our accessories. But our commitment to customer satisfaction doesn't end there. We offer an extensive support network, including warranty and repair parts, user-friendly instruction manuals, detailed parts diagrams, and professionally produced installation videos. With MadJax, you can be confident that you're getting not just a high-quality product, but also exceptional service and support.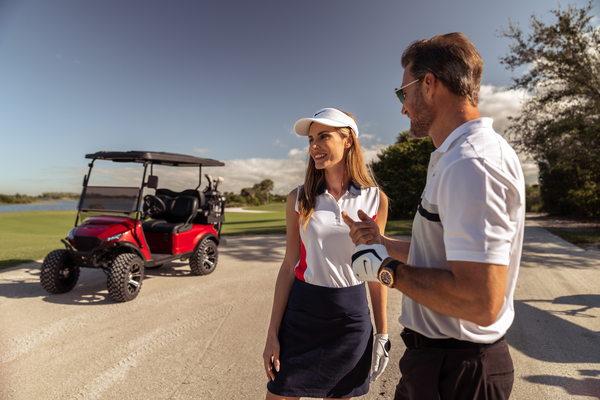 Superb Attention to Detail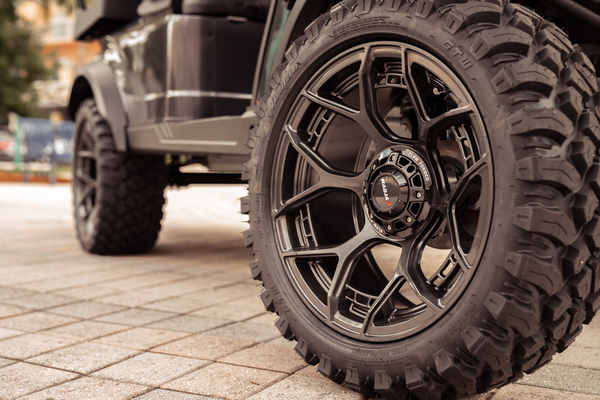 At MadJax, we pride ourselves on our superb attention to detail, which is evident in every one of our accessories. Our product engineers go the extra mile to ensure that every accessory is designed with the customer in mind. Our industry-first Quick Attach system, for instance, features multiple interchangeable accessories that share a common mounting system, making it easier than ever for owners to enjoy a true multi-purpose vehicle. But our commitment to excellence doesn't stop there. We also take great care to ensure that the colored accents from different MadJax product lines and materials match, allowing customers to carry a color theme throughout their golf car seamlessly. At MadJax, we believe that even the smallest details matter and strive to exceed our customers' expectations with our products' quality and design.
Advanced Dealer Network
At MadJax, we recognize the importance of having a strong dealer support network in place to help our partners succeed. That's why we offer a full range of dealer support materials to help you showcase our products effectively. From eye-catching point-of-purchase displays and MadJax apparel to signage, full-color catalogs, and more, we're here to assist you with everything you need to outfit your showroom. We take pride in offering comprehensive support, including design, layout, and installation assistance for your showroom. For larger showrooms, we even offer on-site setup assistance to ensure that everything is just right.
Since being acquired by Nivel in October 2015, many of our original staff members have remained with the company, bringing with them their expertise and knowledge of the MadJax brand. Leveraging Nivel's established nationwide distribution network, we're now able to get MadJax products to your door faster than ever before, providing our partners with a competitive advantage in the marketplace. At MadJax, we're committed to providing our dealers with the tools and resources they need to succeed, making us the ideal partner for those looking to take their business to the next level.